Improve Workplace Air Quality with Brio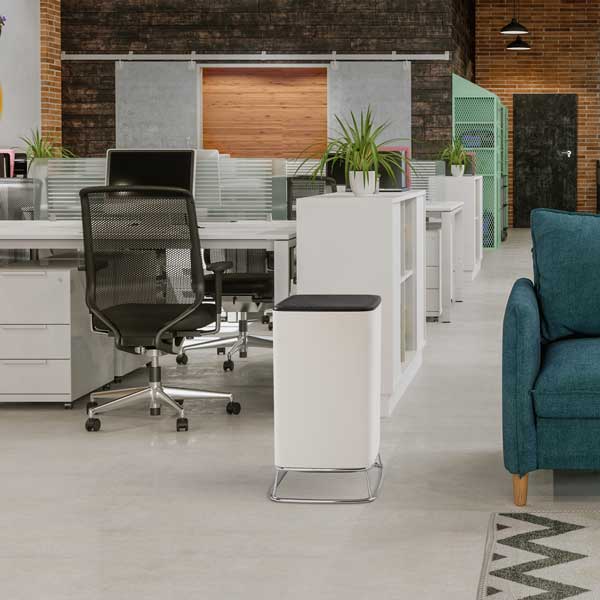 Close the Gap
Close the gap between your buildings' HVAC systems and healthy indoor air with Brio's patented APART technology.

As employees return to the office, they face challenges in meeting elevated clean indoor air needs with existing systems. Attempts to adapt current systems may lead to increased inefficiency, higher energy usage, and more maintenance expense. And often fail to solve the problem. Find out how to get the best workplace air quality with our 2023 Guide to Better Indoor Air.
Get Our 2022 Guide to Better Indoor Air At Work
How Brio beats HEPA
In performance tests—conducted under identical lab conditions for Brio and similarly sized HEPA and Photocatalytic air purifiers—Brio never dropped below 90 percent of its original clean air delivery rate (CADR). Brio also collected 60 grams of dust—significantly more than HEPA-style and PCO-style air purifiers in the test group.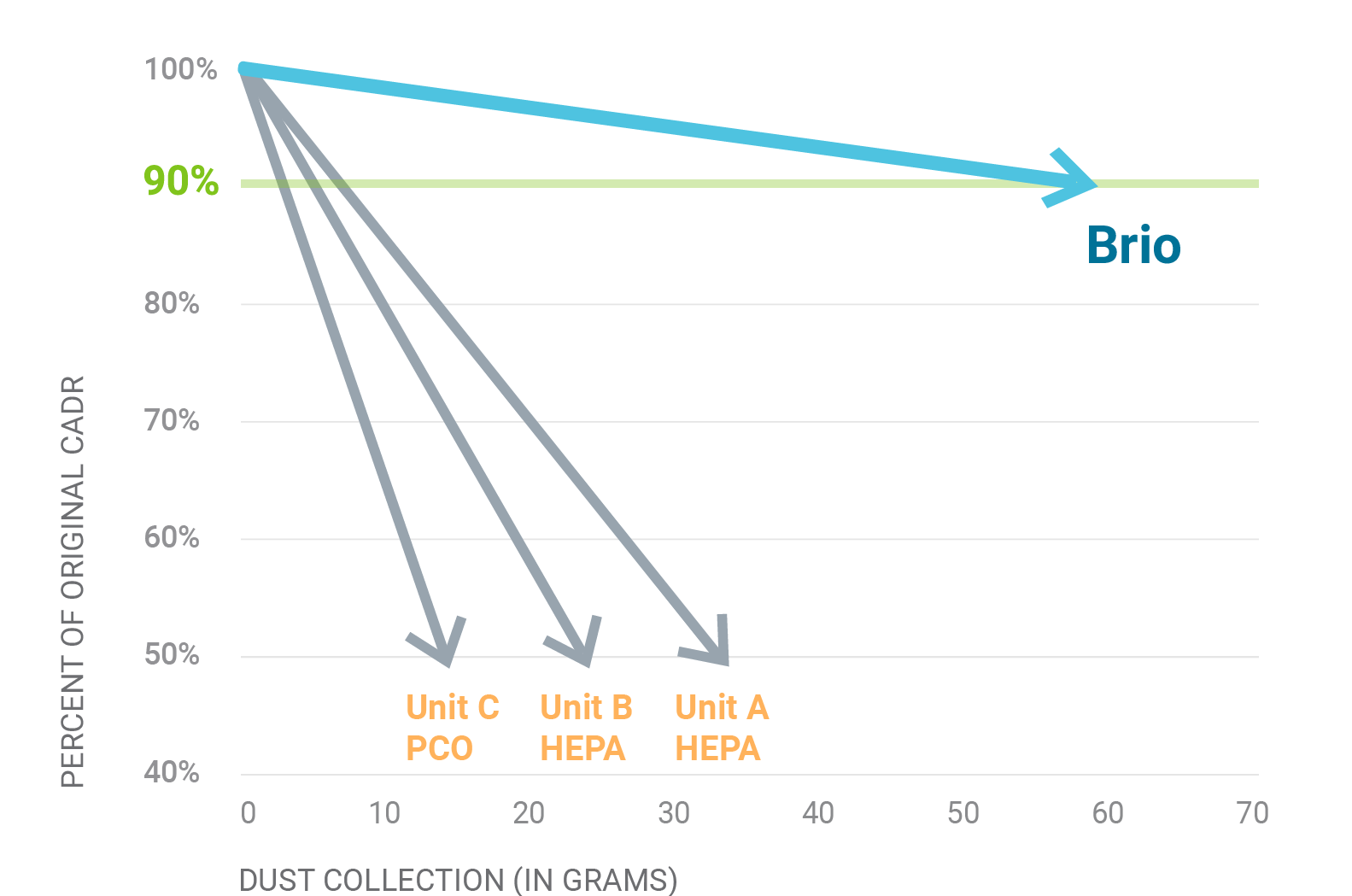 SEE THE REPORT
Viruses? Bacteria? Dust? Pollen? Smoke? Brio removes airborne particles as small as 0.011 microns.
Brio removes damaging airborne irritants as small as 0.011 microns, including  smoke, dust, pollen, mold spores, viruses, pet dander, and dust mite allergens. And Brio's patented, advanced technology does it without clogging a filter, so effectiveness stays high.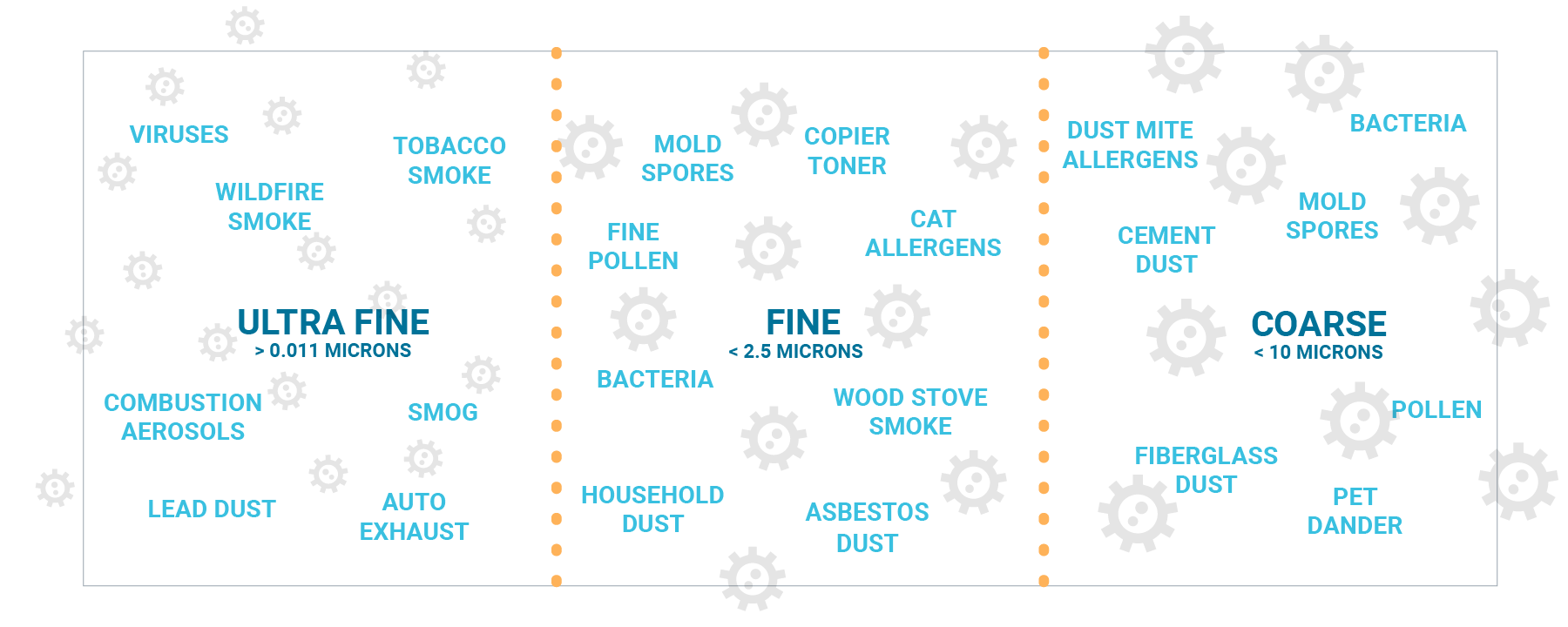 See the Brio difference
Brio does what HEPA can't

Years in the making, Brio's innovative technology is a new and remarkable alternative to HEPA-style air purification.

Brio deep cleans the air using patented Advanced Particle Removal Technology (APART™) developed by air quality experts at the University of Washington.

Brio removes particle pollution, delivering a constant, clean airflow, with no filter clogging, for better indoor air quality all day, every day. HEPA air purifiers can't make the same promise.


Take a closer look

Deep air cleaning begins with 360-degree air intake at Brio's elevated base. The Pre-Filter traps larger, visible particles, pet hair, and debris. Brio's powerful fan draws pollutants upward and past the Particle Charger where they gain an electrostatic charge. Charged particles are drawn out of the airflow and trapped in the APART Collection Cartridge until the cartridge is full and ready for disposal. This patented process means peak performance with no clogging. Before returning purified air to the room, Brio's Refresh Plus Filter removes ambient ozone to keep your air safe.
We care about air. You do, too. Let's connect.
CONTACT US
Learn more about indoor air